<< Back
22nd Support Group Meeting
Support Group Meeting #22 was held on June 23, 2020, at 6:30 p.m. It was our second Zoom VIRTUAL meeting and those of you who joined us went on an incredible journey with Pam Wall and her family. There were 32 people who sailed the world and enjoyed Pam's wonderful travelogue with us.
In 1985, Pam and her husband, Andy, and their two young children, Samantha and Jamie, boarded the sailboat that Pam and her husband designed and built and headed for Australia. They spent time there and went through the Panama Canal, visited the Galapagos Islands and stayed in French Polynesia. The children went to school there and learned French. They all made friends wherever they went.
In 1987, Pam got sick while in French Polynesia and did not know what it was. They left their boat there and flew home to the states so she could get medical attention. She ended up needing an ostomy. In French Polynesia no one had heard of an ostomy. With everything that was going on with Pam, Andy, who was from Australia, got his green card cut in half when he came through customs because he had been out of the country and had not renewed it.
Pam wanted to go back to the boat and resume their adventure, but she was terrified. She was worried about having an accident and keeping herself clean in the cramped quarters of the boat. The family was very supportive and devised a way that she could do this. Because the water is mostly cold for a shower, they heated water in the kettle on the stove and poured it in a ketchup squeeze bottle. She would sit on the toilet and was able to clean herself. She knew to plan ahead and order her ostomy supplies and have them mailed to her. She packed a little ostomy bag with her necessary products when she went out and was able to live a normal life.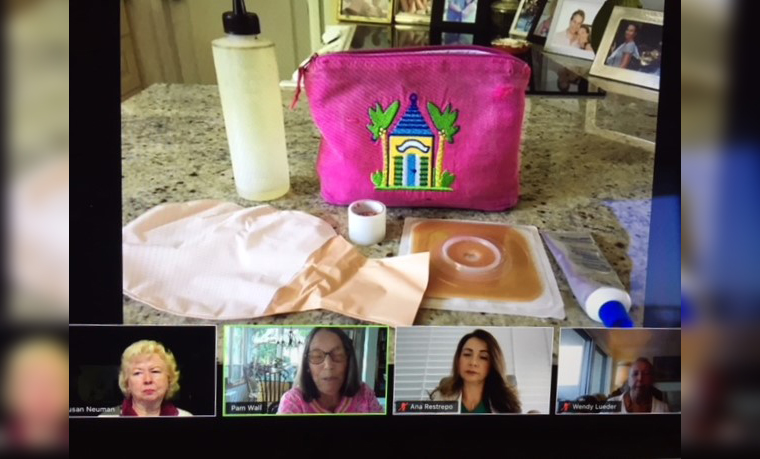 They left Polynesia and headed for New Zealand. There, they rented a camper/van and drove all over the country. There were no camp grounds, so they would just park their camper whenever they wanted to stop. They went to Figi, down the Mozambique Channel, which is off the coast of Madascar and around the Cape of Good Hope, which is the bottom of Africa.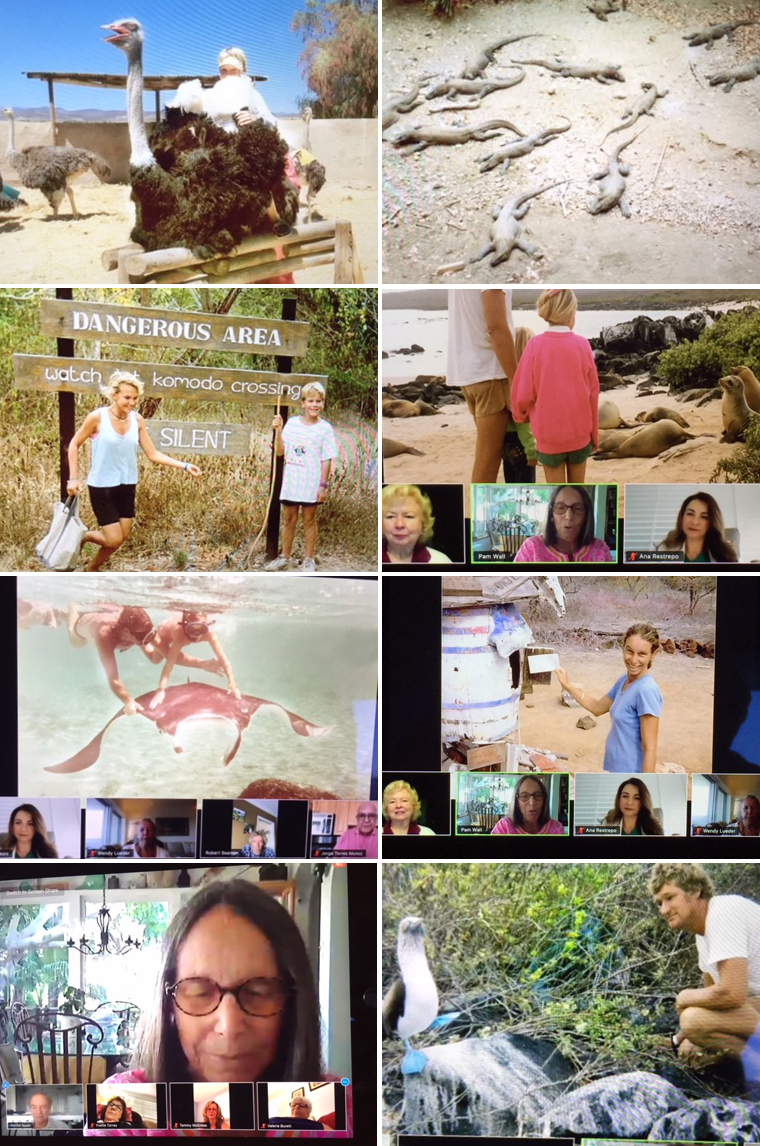 Their children went to school in France after their seven-year adventure on the high seas. Pam and Andy sailed over for visits with them. Andy passed away in 2007.
We hope you enjoyed these pictures of Pam and her family and the amazing sights and experiences they shared as a family. We look forward to the next time that Pam will come and regale us with more stories and pictures of her exciting life.
Our next Virtual Support Group Meeting will be held on July 28th. We hope you will join us then.