Articles
Hal Spaet, former state representative and Miami Beach councilman, dies at 78
June 6th, 2023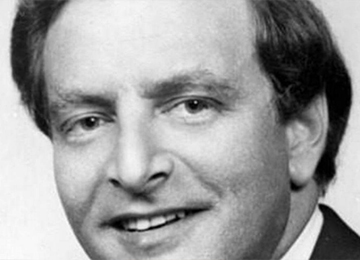 Harold "Hal" Spaet, an attorney who served in the Florida Legislature and on the Miami Beach City Council in the 1970s and 1980s and created a nonprofit after his retirement, died last Tuesday at the age of 78.
Spaet, the son of a former Miami Beach city councilman, county commissioner and circuit judge by the same name, was a rising star in local politics after graduating from the University of Miami Law School in 1969.
He formed the county's Youth Relations Board to give young people a voice in local government before being elected to the Miami Beach City Council at 30 years old in 1974. After four years in city government, he won a Florida House seat in 1978 as a Democrat and was reelected twice, serving in Tallahassee until 1984.
April 26th, 2021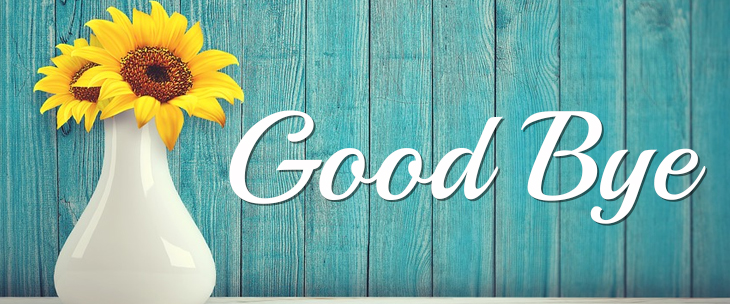 We are sad to announce that Miami Ostomy Aftercare Program, Inc. will cease operation of all of our programs due to the impact of the Coronavirus Pandemic.
I am proud to have achieved many of our original goals in the past four-and-a-half years. It is through the generosity of others that we were able to achieve some significant milestones:
My sincere thanks go to the Jerome A. Yavitz Charitable Foundation, Inc. for providing the primary funding for the nonprofit since 2016.
Ask Mary Lou
October, 2020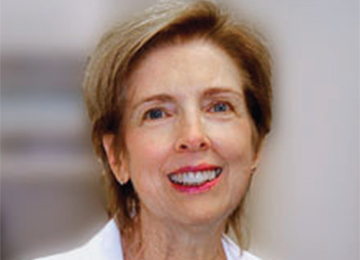 Is This Normal Even If It Is Different?
Whether you are new to having an ostomy or you have had one for a long period of time, you may sometimes wonder if what is happening is normal. Figuring out your new normal can take some time and even over many years, changes can take place. This is a recurring column addressing issues that may cause you to wonder "Is this normal even if it is different?"
With everything that is happening in our world right now, fear, worry and anxiety are running rampant. Social distancing, lack of everyday groceries, reduced income, or no income, and avoiding the COVID 19 virus doesn't give us our usual outlets. Certain life altering situations, such as a death in the family, divorce, certain diagnoses or even upcoming health care tests also can cause anxiety.
If you have a urostomy, you may notice more mucus around the stoma or in the urostomy pouch. If you have a colostomy or ileostomy, you may notice more noise and/or gas coming from the stoma and more mucus on the stoma. This is different because it is not your usual normal, but it is normal if you are going through traumatic circumstances. These changes happen when you are anxious because the lining of the intestine produces more mucus and the intestinal muscles are more active than usual. Remember that with a urostomy, the stoma is created from a piece of the intestine. These changes should improve as your world calms down.
See your physician if you have changes that do not resolve.
Calendar of Events
October, 2020
MIAMI'S OSTOMY TRIATHLON

OCTOBER 3RD, 2020
Including two of Miami Ostomy Aftercare officers, Vice President Ana Restrepo (Center) and Rob Seaman (Right) long with Lea Crestodina (Left).
UNIVERSITY OF MIAMI

OCTOBER 3RD, 2020
Hospital staff celebrates Ostomy Awareness Day with the "Ostomies Are Life-Savers" campaign.
SUPPORT GROUP MEETING

OCTOBER 27TH, 6:30 PM
featuring Robin Brown, Mrs. Washington World. (Click here for Zoom meeting attendance instructions)
GIVEMIAMIDAY2020

NOVEMBER 19TH, 2020
Donations large and small are all helpful. Select Miami Ostomy Aftercare for your charitable donations on this special day.
Go to GiveMiamiDay.org for additional information.
Wish list
October, 2020

Miami Ostomy Aftercare is seeking sponsors for some of our most important programs:
The Ostomy Care Associates program, teaching nurses proper care of patients with ostomies. This is a three-month online program in conjunction with the Wound Ostomy Continence Nurses Society. It concludes with a full day hands-on all-day session.
The "Teaching the Teachers" program targeting nurses who work with home health care agencies and are sent out to homes of patients who have been discharged from hospitals after having an ostomy surgery.
Calling all donors!
October, 2020

Miami Ostomy Aftercare Program is a Florida nonprofit corporation with tax-deductible donation status under section 501(c)(3) by the Internal Revenue Service. It is registered with the State of Florida under s. 496.405 to solicit donations from the public.
Ostomies are not popular, attractive subject matter. The majority of people who have had ostomies are persons who have had surgery to remove cancer in the internal elimination system of the body. Some persons require ostomies due to disease (IBS, etc) and some due to trauma (gunshot, auto accidents, etc.), but the majority are cancer patients who would not be alive without an ostomy. No matter what the original cause, most ostomy patients will not talk about their condition. Our services fill a void that neither doctors nor most hospitals provide. The current Covid-19 pandemic has created a hardship for the funder who has underwritten us for our first three years. To continue providing service to patients we need three or four new major donors of $25,000 or more to step up.
Smaller donations are welcome too. Donations can be made directly on our website or a check by mail.
In addition, we receive donations from Amazon Smile for purchases made on Amazon . You can select Miami Ostomy Aftercare Program as your designated charity on Amazon. It does not cost you any more, Amazon makes the donation based on your purchases. Small purchases add up!