<< Back
18th Support Group Meeting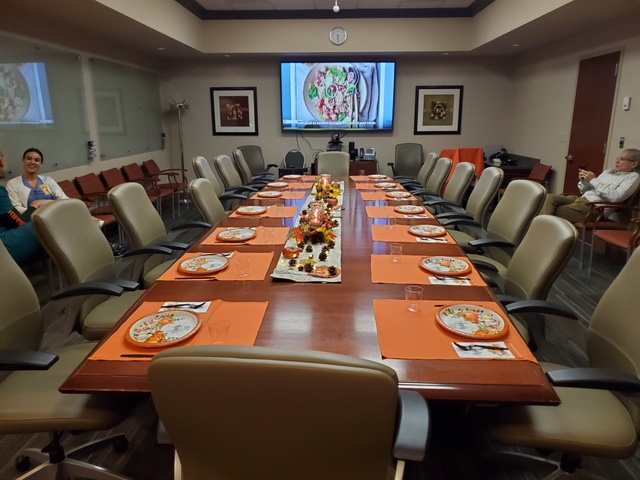 Check the invitation flyer here
Thanksgiving Dinner
On November 26, 2019, we had a very special Thanksgiving turkey dinner at 6:30PM in the Board of Directors' meeting room of the University of Miami Hospital.
We, at Miami Ostomy Aftercare, are thankful for the support we have had from the ostomy community, medical community and the local community. We are very proud of the success of our Support Group meetings after organizing just a year and a half ago.
At this time of the year, we wanted to say THANK YOU to all who have participated and have made our meetings so special.
We invite you to go to our website to see what our organization is all about and to see the marvelous speakers we have had since our inception.
We will not be meeting in December. We wish everyone a very happy holiday and send our best wishes for the new year. We hope you will join us at our next meeting on January 28, 2020. Our speaker will be Maria Mayfield from Coloplast.
The Board of Directors,
Hal Spaet
Ana Restrepo
Rob Seaman