Frequently asked questions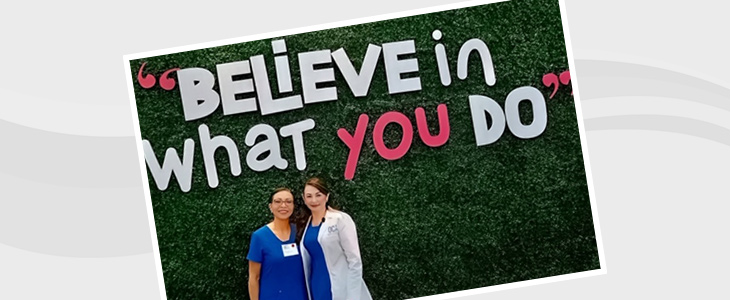 Although the OCA course is not a certification program, as an educational program developed and endorsed by the WOCN Society it does carry a certain amount of credibility. The WOCN Society is internationally recognized as a premier provider of wound, ostomy and continence education. It is accredited (accreditation with distinction) as a provider of continuing nursing education by the American Nurses Credentialing Center's Commission on Accreditation. Also, many states require RNs and LPN/LVNs to have a certain numbers of contact or continuing education hours for re-licensure or re-certification. This course can help meet that need.

The Society continues to highly value and support the WOCN® Society-accredited education programs and the process of certification for WOC specialty nurses by the WOCNCB. We also recognize the ever-growing demand for ostomy care services in all health care settings, and so have developed this program for care providers at the non-specialty level in order to achieve positive healing outcomes, prevent complications, and prevent unnecessary hospitalizations. While not all providers of ostomy care will seek or are eligible for WOCNCB certification, continuing education is essential for all levels of ostomy care providers to ensure quality of care for the patients we serve.

No. The OCA Program is geared to the non-specialty level of practice and does not have the depth and breadth of content as presented in the WOCN Society accredited nursing education programs (WOCNEPs). WOCNEPs have very specific requirements for the curriculum with content and methods of instruction that are designed to prepare post BS degree registered nurses for specialty practice and certification.

Individuals who successfully complete the course requirements will receive a certificate of completion documenting they completed the Ostomy Care Associate Program and earned 27 contact hours. Completion of continuing education programs does not customarily confer a title upon the participant such as occurs with licensure or certification.

Refer to sample position description for a nurse completing the OCA Program. OCA graduates may share this document with their employer and use it as a guide/template/foundation, if agreeable by the employer.

The OCA Program is offered to non-BSN, LPN/LVNs and medics, but attendance is not limited to those levels of practice. Any licensed nurse is eligible and will receive continuing education contact hours. All other attendees will obtain a certificate of completion upon successful completion of the program.