Teachings the Teachers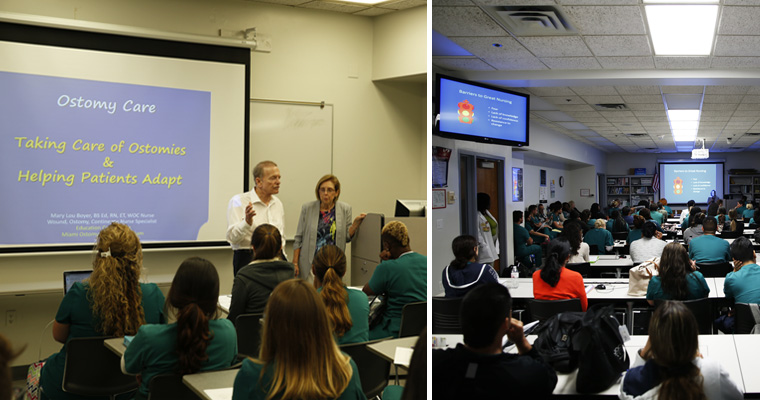 A program available free to nurses with home health care agencies, hospitals and other care institutions. It is a 30-40-minute course available via computer or Skype.
Since these nurses visit patients just released from hospitals, they can provide the instruction that patients need to care for themselves.